Geotech 2D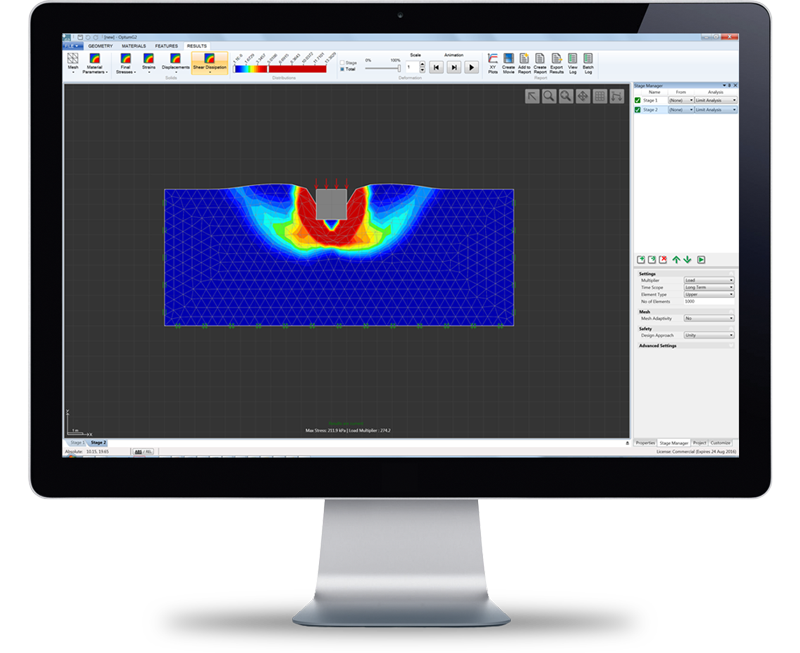 Everything from slope stability to seepage, tunneling just to name a few applications.
OptumG2
is a powerful and user friendly 2D Finite Element Analysis software package.
Geotech 3D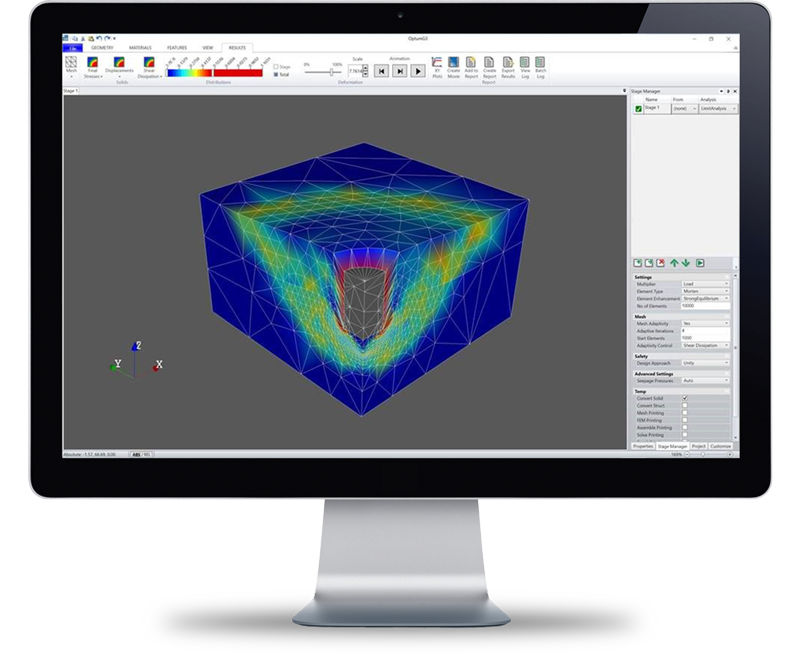 Shallow foundations, monopiles and much more.
OptumG3
is a ground breaking Finite Element Analysis software package with all the Optum functionality in 3D.
Concrete 2D & 3D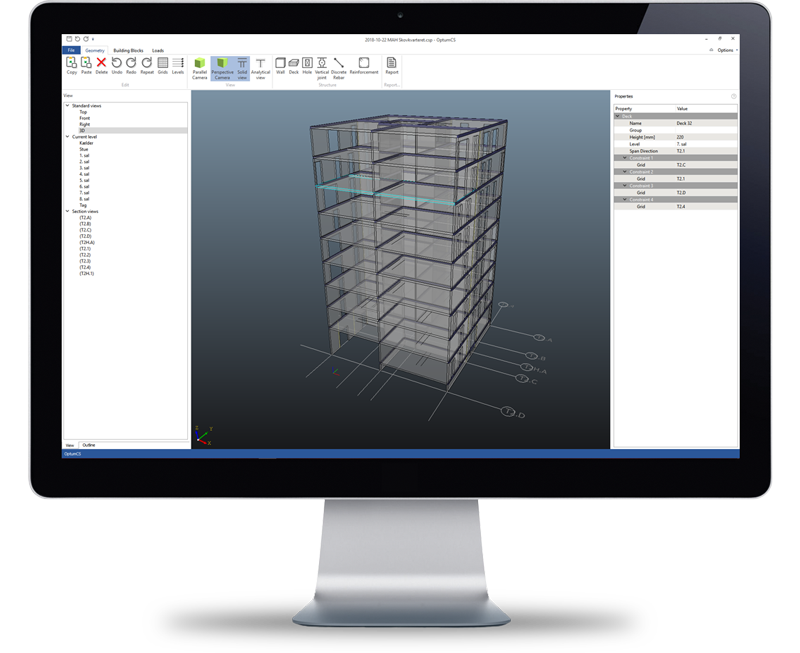 Optum Concrete Solutions sets the new standard for concrete design. The software facilitates a more economic and environmentally-friendly approach to building concrete.
Optum Computational Engineering
OptumCE is a Danish company, delivering the next generation FE software for analysis and design of geotechcnial and reinforced concrete structures, according to Euorcode and Amercian standards. Our goal is to provide advanced FE tools for engineering practitioners.
Practitioner's approach
Get access to the most advanced FE capabilities on the market – tailored and made accessible for engineering practitioners. It's simply advanced.
Save time – earn more
Minimize engineering and cpu-hours. Maximize efficiency and profit. Never before seen robustness of FE cores efficiently solves any problem.
Verify results – move faster
Fast, easy and unique verification of results. "How close are we to the exact solution?" Find out with a click on the button – and move on – faster.